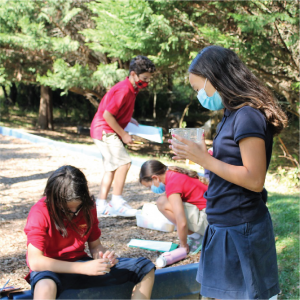 Are you concerned about your child's transition to middle school?
Wondering if they could use an extra year of rigorous learning in a small environment where they are truly known?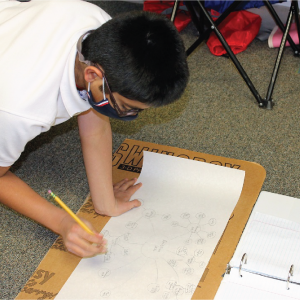 Come join Seneca Academy's sixth grade!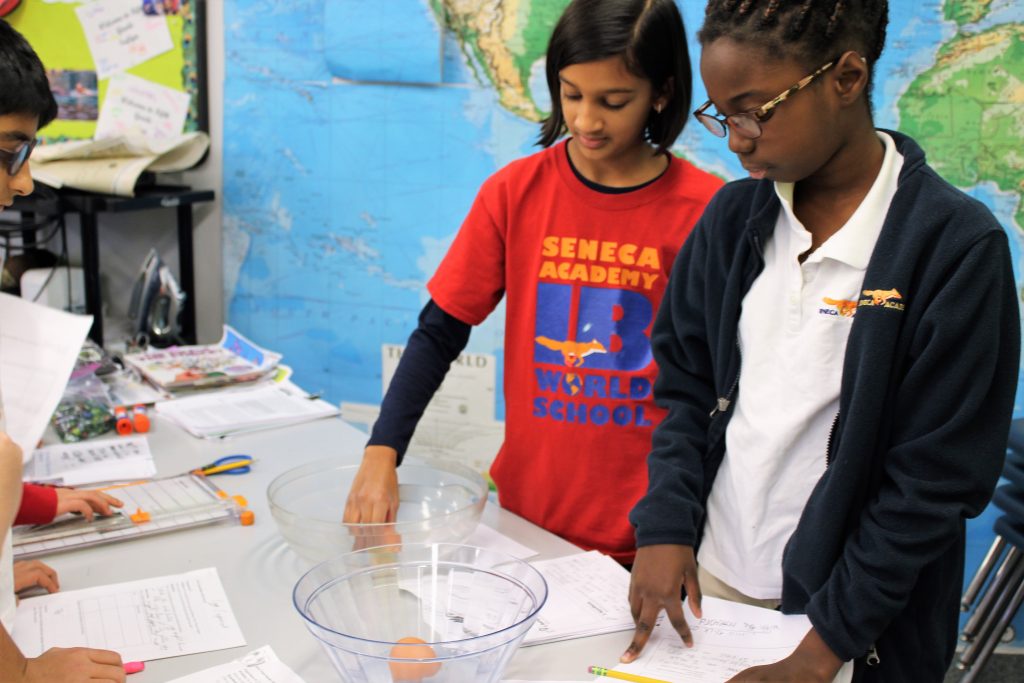 Sixth grade is a year of many contradictions! As "tweens," sixth graders will undergo monumental shifts in their physical, cognitive, emotional, and social development. They will experience significant growth spurts and the onset of puberty, which will make them look more and more "grown up." Yet, on the inside, they will be contending with a roller coaster of emotions as they begin to re-equilibrate where they fit in the world and on the continuum of childhood to adulthood. This will feel incredibly exciting at times and scary at others, often vacillating in a moment's time.
Educating and nurturing sixth graders is an art and a balancing act between pushing them to be more independent, to explore new possibilities and new ways of looking at themselves, their relationships, and the world around them, and holding them close to provide them with necessary scaffolding and support. Most importantly, sixth graders need a safe place to explore their own identities, examine the world with their increasingly more abstract thinking skills, solidify their metacognitive academic skills, and practice navigating more complex peer dynamics.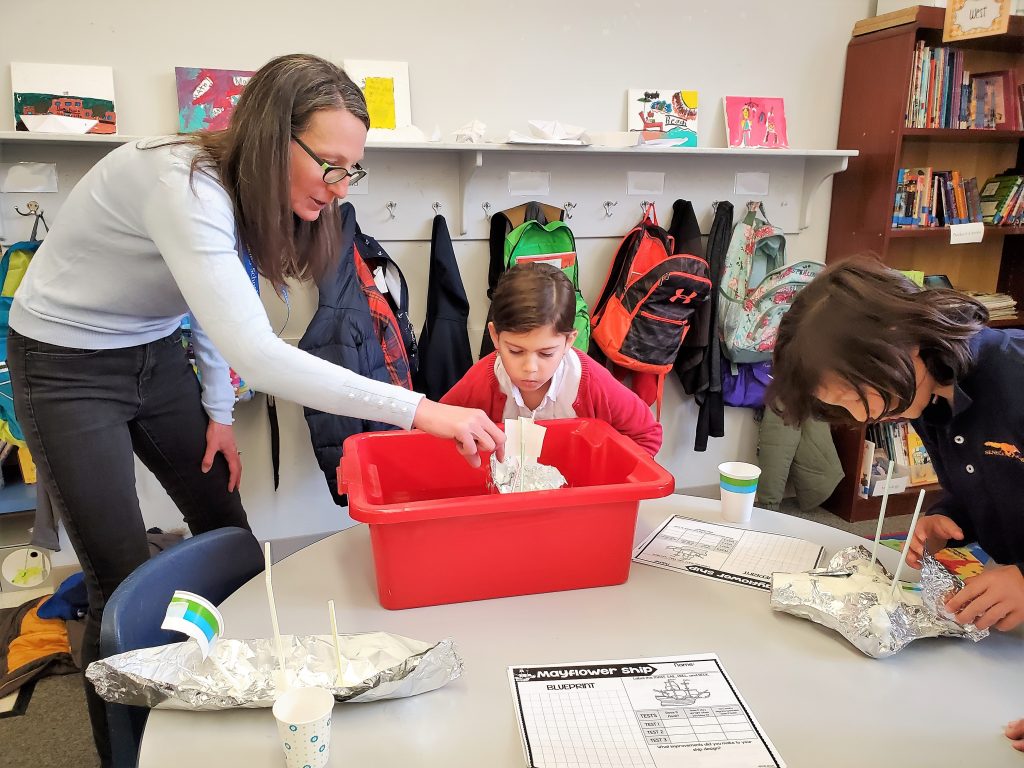 As part of our International Baccalaureate Program, sixth grade at Seneca Academy is specifically designed to inspire students to be independent, inquisitive, open-minded, and well-rounded learners who feel confident and prepared to face the challenges and opportunities that lie ahead. It is simultaneously academically rigorous and emotionally nurturing, which pushes students to safely explore new horizons, broaden their world views, debate ideas, and hone the skills they will need to navigate social dynamics in larger settings.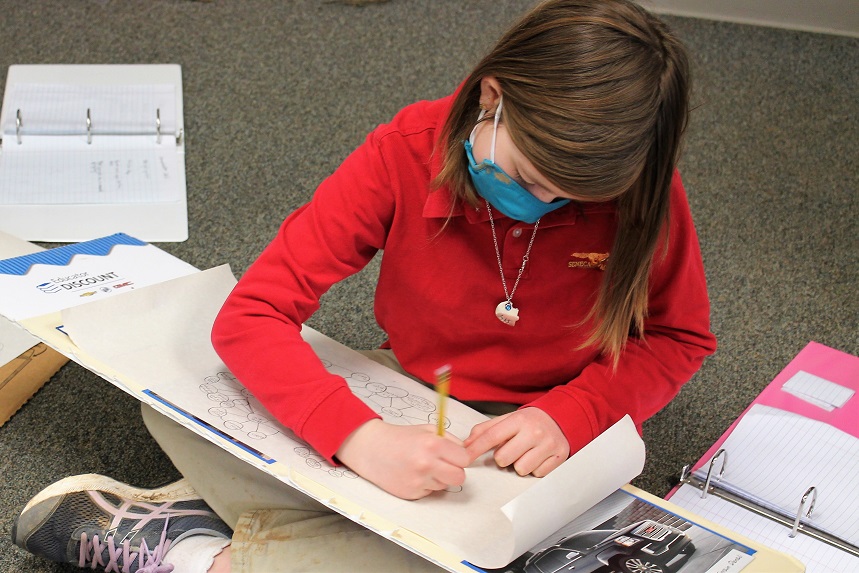 The sixth grade curriculum is organized around six transdisciplinary themes from the IB PYP: Who we are, Where we are in time and place, How we express ourselves, How the world works, How we organize ourselves, and How we share the planet. Over the course of the year, each of the six Units of Inquiry allows the students to apply the habits of mind of traditional disciplinary strands to understanding commonalities, asking "big picture" questions, and exploring solutions to the problems that will face humanity and our planet in this century. The year culminates with Exhibition, an opportunity for students to demonstrate their mastery of the sixth-grade curricular concepts from a holistic perspective. More detailed descriptions of the transdisciplinary themes, the disciplinary strands, and Exhibition can be found below.
Apply NOW for 2022-2023! Space is limited!
---
Transdisciplinary Units of Inquiry
Each grade level in the Primary Years Programme is organized around six transdisciplinary Units of Inquiry. These overarching themes allow students to see connections across grade levels of what they study from year to year and its relevance to the world beyond their school.
Inquiry into the nature of the self; beliefs and values; personal, physical, mental, social, and spiritual health; human relationships including families, friends, communities, and cultures; rights and responsibilities; what it means to be human.
Inquiry into orientation in place and time; personal histories; homes and journeys; the discoveries, explorations and migrations of humankind; the relationship between and the interconnectedness of individuals and civilizations, from local and global perspectives.
Inquiry into the ways in which we discover and express ideas, feelings, nature, culture, beliefs and values; the ways in which we reflect on, extend and enjoy our creativity; our appreciation of the aesthetic.
Inquiry into the natural world and its laws, the interaction between the natural world (physical and biological) and human societies; how humans use their understanding of scientific principles; the impact of scientific and technological advances on society and on the environment.
Inquiry into the interconnectedness of human-made systems and communities; the structure and function of organizations; societal decision-making; economic activities and their impact on humankind and the environment.
Inquiry into rights and responsibilities in the struggle to share finite resources with other people and other living things; communities and the relationship within and between them; access to equal opportunities; peace and conflict resolution.
Disciplinary Strands
Traditional disciplinary strands are woven throughout the transdisciplinary Units of Inquiry. Each of these content areas is, at various points during the year, explored from both disciplinary and transdisciplinary perspectives. This allows students to see the interconnectedness of the content areas they study in school, as well as to solidify their understanding of content-area fundamentals.
Leveraging sixth graders' natural tendency to become more aware of current events, global injustices, and social action, the sixth-grade social studies curriculum guides students in an exploration of our nation's ongoing journey towards the ideal of e pluribus unum ("out of many, one"). Their studies begin by examining the origins of that ideal in Western and non-Western ancient civilizations. They then look at the inherent conflicts that have existed from the very beginning of our nation's imperfect attempt to build a union based on this aspirational construct. Their journey will take them from the early constitutional debates through our current social movements and understanding of systemic injustices. Along the way, they will develop the habits of mind of historians, sociologists, geographers, and writers.
Having already consolidated their understanding of operations involving whole numbers, in sixth grade students work towards mastery of operations involving fractions, decimals, and percentages. These foundations are expanded into the world of rational numbers, and students begin to apply those understandings to problems involving rates and ratios. Sixth graders continue their exploration of algebraic concepts, statistical analysis, and geometry. Abstract thinking skills are developed as these mathematical skills are applied in complex problem solving contexts. Our curriculum is not tracked as it is carefully designed to support students where they are, offering more challenges to those who are ready to excel and more practice to those who need it.
Sixth graders apply the habits of mind of scientists, including the scientific method, to the study of the biological diversity of our world. Students formulate questions, develop hypotheses, design experiments, record data and observations, and communicate their findings. Through these processes, they explore fundamental concepts, such as form, function, growth, adaptation, homeostasis, evolution, and biodiversity. This hands-on, inquiry-based approach to understanding themselves and the world allows students to also begin to recognize the responsibility they have in ensuring a more sustainable, balanced, and equitable existence for our planet and the species that inhabit it.
Through their explorations of a wide variety of genres — including novels, short stories, poetry, and biographies — sixth-grade students discover the many ways literature can help them learn more about themselves, the world, and the perspectives of others. Through close reading of texts, students learn to apply their critical thinking skills to discerning broad themes, connections, and perspective. Students also continue to work on developing their own voices as writers as they hone the skills they need to generate, organize, and synthesize ideas to ultimately produce well-thought-out and cohesive texts. Students are provided with opportunities to share their written work outside of their immediate community and have confidence in themselves as authors with a broad audience.
In addition to the core academic subjects, sixth graders also receive specialized instruction in Spanish, physical education, art, music, and health.
---
Exhibition
Exhibition is an extended, in-depth project celebrating the culmination of every child's learning experience in the PYP before they move on to the next stage in their education. In sixth grade, students undertake a collaborative, transdisciplinary inquiry process that involves them in identifying, investigating, and offering solutions to real-life issues or problems. Exhibition offers students an exciting opportunity to demonstrate independence and responsibility for their own learning. Students present their research, investigation, and resulting action to the whole school community. Recent research into the impact of the PYP Exhibition found it to be a "valuable and pivotal experience in the life of the schools, families and students who were involved."
Exhibition topics from past years include:
Daylight Saving Time
The Penny
Single-Gender Education
Electric Cars
The Arts in Schools
The Ethics of Zoos
Bullying
Homework in Elementary Schools
Recess
Professional Pay for College Athletes
Artificial Food Additives
Border Security
The Use of Indigenous Symbols in the Media
Length of the School Year