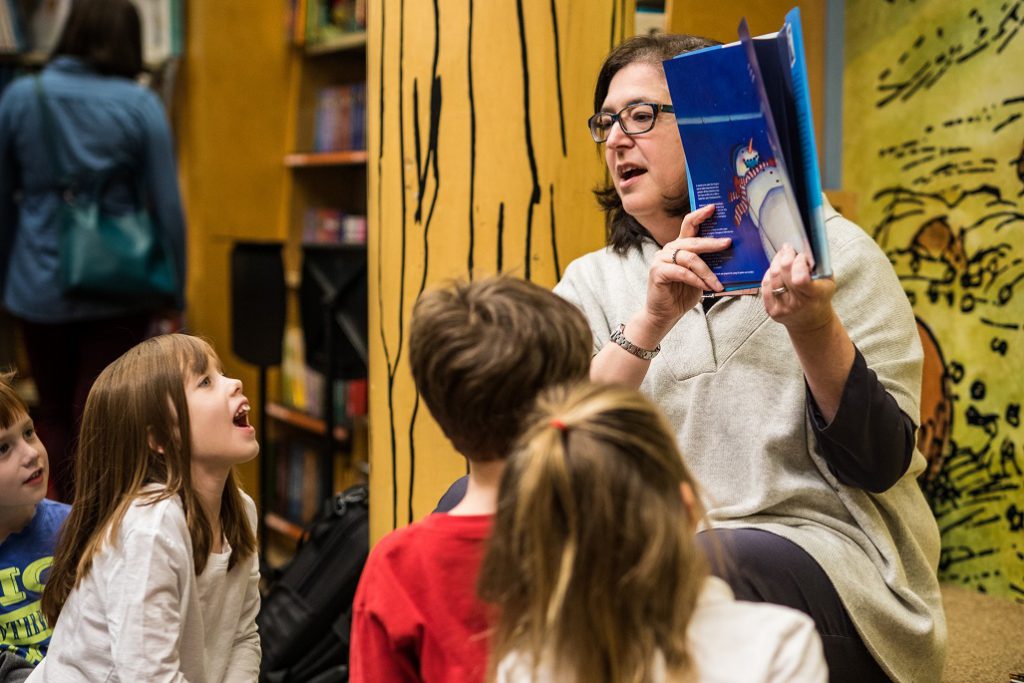 Dear Friends,
Thank you for visiting the Seneca Academy website. We welcome prospective students, parents, teachers, and others to explore our programs, philosophy, and goals.
I hope you get a sense of our dynamic learning opportunities, beautiful building and campus, and energetic students. This year we have approximately 165 students in preschool through fifth grade. They represent the diverse population of our area and live in the surrounding communities of Clarksburg, Boyds, Poolesville, Gaithersburg, Germantown, North Potomac, Bethesda, and Rockville, as well as Darnestown.
If you visited our campus, you would see how engaged our students are on a daily basis in their learning activities and the strong positive sense of friendly community that permeates our environment. Children and adults work together on projects and activities that allow students to explore, create, and question concepts while giving them a strong foundation of basic knowledge. There is evidence of transdisciplinary learning on our walls, tables, and bulletin boards as you observe our writing, drawings and projects. You could observe the products of our extension curricula by the variety of artwork displayed, the creative team-building games being played in P.E., and our students speaking Spanish and making music. During your visit we would show you our National Wildlife Certified Schoolyard Habitat: 6 ½ acres of outdoor classroom. Throughout our school you would see considerate, thoughtful children meeting behavioral expectations because they are explicitly taught how to follow directions, interact socially, and become independent.
Our faculty/staff is an amazing group of engaged, energetic, and dedicated people focused on best practices in education. They are the backbone of the school and are incredibly well educated and experienced. Most importantly they are role models of lifelong learners, as they continually expand their knowledge. I am privileged to be working with them.
Seneca Academy has been called the "hidden gem of Montgomery County." I invite you all to take a virtual tour and contact us for more information!
Welcome to the Seneca Academy village,
Dr. Michelle Parker
mparker@senecaacademy.org
About Dr. Parker
Dr. Parker came to Seneca Academy in July 2016, and has a Ph.D. in Clinical Psychology. She has previous experience in a variety of educational leadership and counseling roles with preschool through college-age students, most recently as the Coordinator of Counseling Services at the Sidwell Friends School. Dr. Parker is passionate about understanding the role that schools play as "part of the village" in raising children. She speaks frequently to area parents and schools on a wide range of topics, including "Parenting in the Digital Age" and "The Neuroscience of Learning." Dr. Parker has three adult children and lives with her husband in Washington, D.C.